One of many wonderful things Parks and Rec has done for this world is to make working for local government and organising thoughts into alphabeticalised binders look spectacular.
If your heart races at the thought of hosting raucous public forums, braving the hot sauce of bureaucracy or meddling with your local community, then there's never been a better time to get started. In local government, pretty much anyone can have a hand in effecting change, which you get the added benefit of seeing impact everything around you – for better or worse.
A lack of Leslies
Unfortunately for everyone in Australia, the number of strong, majestic centaur women like Leslie Knope in government is appalling, with women in elected positions making up roughly 30 per cent in local government, and only 13.4 per cent in CEO positions as of May 2014. Because the whole point of local government is to reflect the diversity of the community – where 50 per cent of that community are women – something is clearly off.
I hunted down my local government equivalent of Leslie Knope, Councillor and Mayor of Moreland City Samantha Ratnam. When she began on council, Mayor Ratnam was already working in refugee settlement services, finishing her PhD in youth sociology and doing a ton of volunteer work.
Mayor Ratnam, whose family fled civil war in Sri Lanka to eventually settle in Australia in 1989, points to Moreland as an example of a city which has, for the first time, achieved a female majority in local government elections.
"I think in lots of ways that gender balance – the rebalance – is really helping issues that may have otherwise not been considered on the agenda," says Ratnam, who is Moreland's first Greens mayor. "[Women] bring a different frame of reference and different life experience as well, and I think it's really important in that whole modernising of government."
Teen spirit
Diverse, young voices are also important to maintain a fair representation of the community on council.
"Young people spend the majority of their time in their neighbourhoods, and they should help create them and change them," says Mayor Ratnam, who adds that youth involvement in local government is "critical".
"What local government does has such direct bearing on the quality of their lives and the opportunities they have for participation and having their voices heard – so I think it's really critical that their voices are heard in the process."
Getting started young in local government will also make any future plans for interstellar domination much more likely to succeed.
But whatever your age, gender, background or Parks and Rec character preference, absolutely everyone can get involved with local government.
Here's how:
1. Join a committee
Councils get a lot of work done by forming committees to make decisions around the kind of stuff that's important but no one really thinks about, like risk management, sunshine and libraries. Committees – especially youth-related committees – can even get to do fun stuff like organise events and fundraisers. For young people in particular, Mayor Ratnam says joining a committee is an excellent first step into local government.
"[I]t gives you really good exposure – you become aware of the different types of things that local government or the committee you might be involved with do, and often it's beyond what you might think it would originally be."
Can't find a Fun in the Sun Committee or Clean Restroom Task Force to join in your area? The committee doesn't even have to be based in local government: even getting on the committee of your local swim team or wilderness club will get you acquainted with the decision-making process. Best of all, committees let you develop crucial skills in leadership and mobilising little human mind armies.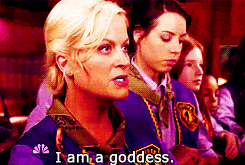 2. Join a political party
Getting involved with the local branch of a political party is a great way to try figure out what politicians actually do, as well as see into the daily life of local government. Once you've joined, it's only a matter of time before you score your own theme song and tiny animal mascot. If you can't find a party up to your perfect high standards then consider starting your own.
3. Go to a council or committee meeting
Not sure what to expect? Some councils film and live-stream their meetings, so defrost some waffles and get ready for a night of municipal fun.
4. Join a Youth Council
If you live in a particularly inspiring area, then there might already be a Youth Council in place. Youth Councils are a great way to use your age to pole-vault yourself into the arms of local government, organise explosive fundraisers and interrogate government workers. Can't find one in your area? Urge your council to set one up or check out the National Youth Council. Membership is totally free.
5. Run for councillor
Is there anything cooler than being a councillor? The answer is no. Absolutely not. At just 23, Victoria's current Minister for Families, Children and Youth Affairs Jenny Mikakos was already councillor for Northcote, while yours truly was still marvelling at the delicious subtle flavours of supermarket-brand peppermint chocolate.
"As the youngest ever councillor elected to my local area in the early 1990s, I know how important it is for young people to get involved in local government," she tells The Vocal wisely. "By getting involved and having your say you can help shape the kinds of services and programs that get delivered in your community."
Although it sounds daunting, running for council is actually fairly straightforward: all you need is an Australian passport, 18 years behind you, a willingness to decipher the fascinating language of local government legislation and the ability to convince everyone you're amazing.
But before selecting an appropriate power suit, research what requirements are in place for running in your area. NSW has put together this Colgate smile of a publication, and the Queensland Government also has a pretty comprehensive guide to getting started.
6. Nab all of the opportunities
Part of the deal with being involved in local government is usually that you're involved with your community, too. Look out for any chance at upping your involvement and/or leadership through local organisations, as well as any traineeships, internships and work experience going at your local council. A bureaucratic playground is just a stone's throw away.
An excellent resource for Victorians is Youth Central, while Young Opportunities lists national and international opportunities for everything from volunteer call-outs and internships to youth assemblies at the UN (!) headquarters in New York.
7. Get involved in National Youth Week
Even councils that don't have a youth participation program in place will usually do something interesting for National Youth Week (April 8 to 17). Keep your eyes peeled for ways to get involved and demonstrate your burgeoning political might.   
And if none of these options appeal, you could always focus your energies on a classy but timeless letter-writing campaign.
Categories